Ushio's web and datasheet design
It was a challenge to redesign the datasheet, email blast, and webpage layouts for Ushio while meeting the corporate guidelines. The result came out very nice and consistent overall.

Datasheet design: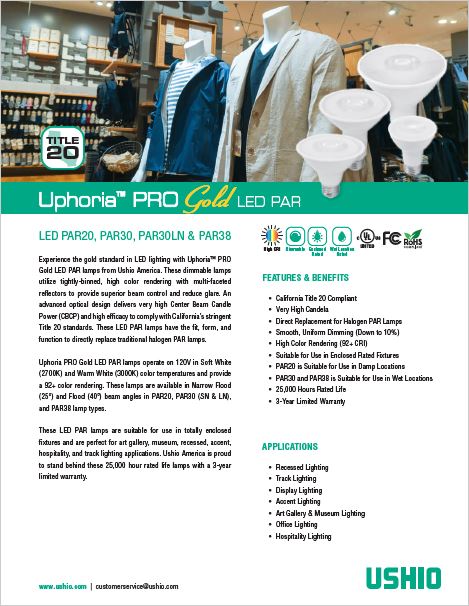 Webpage layout: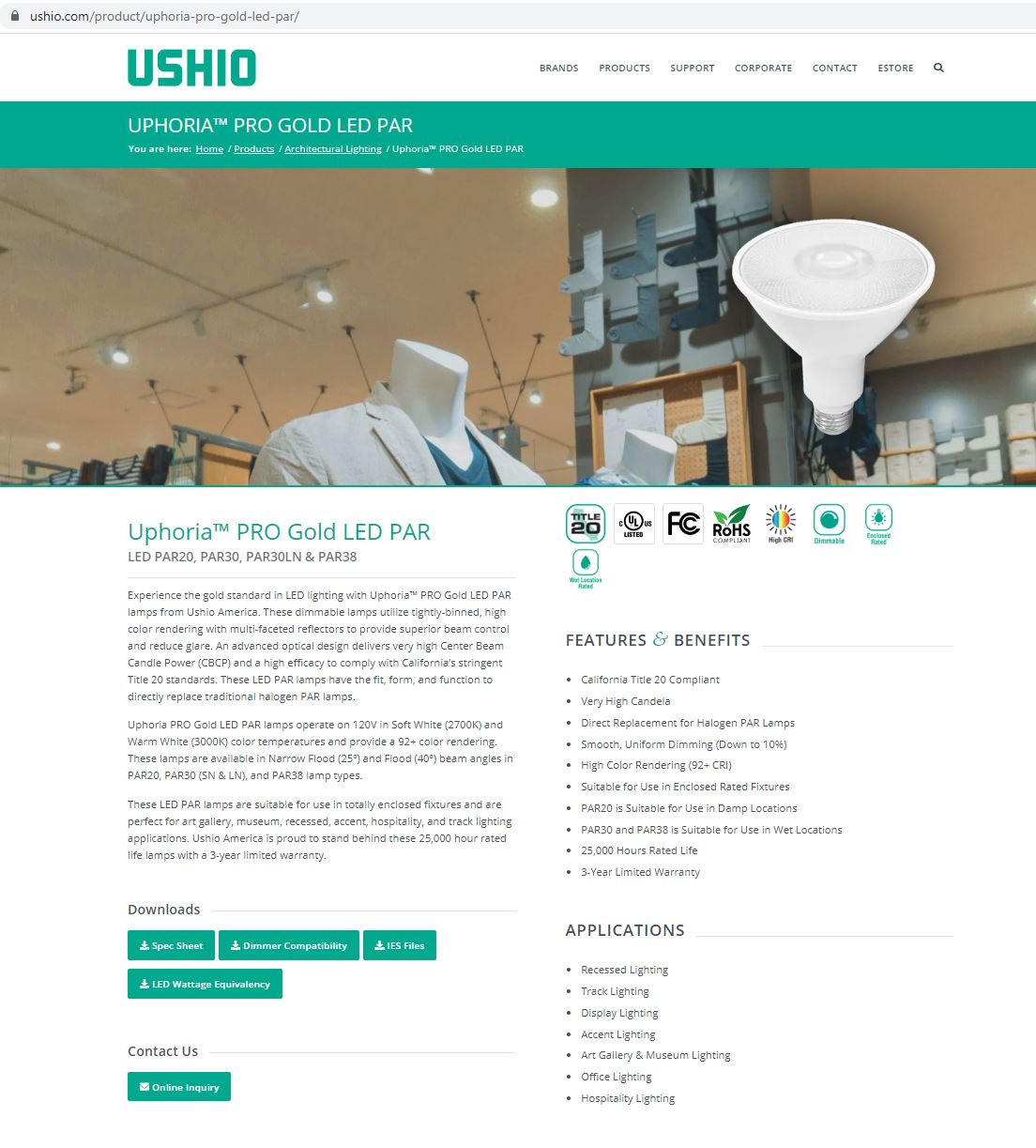 Email blast layout: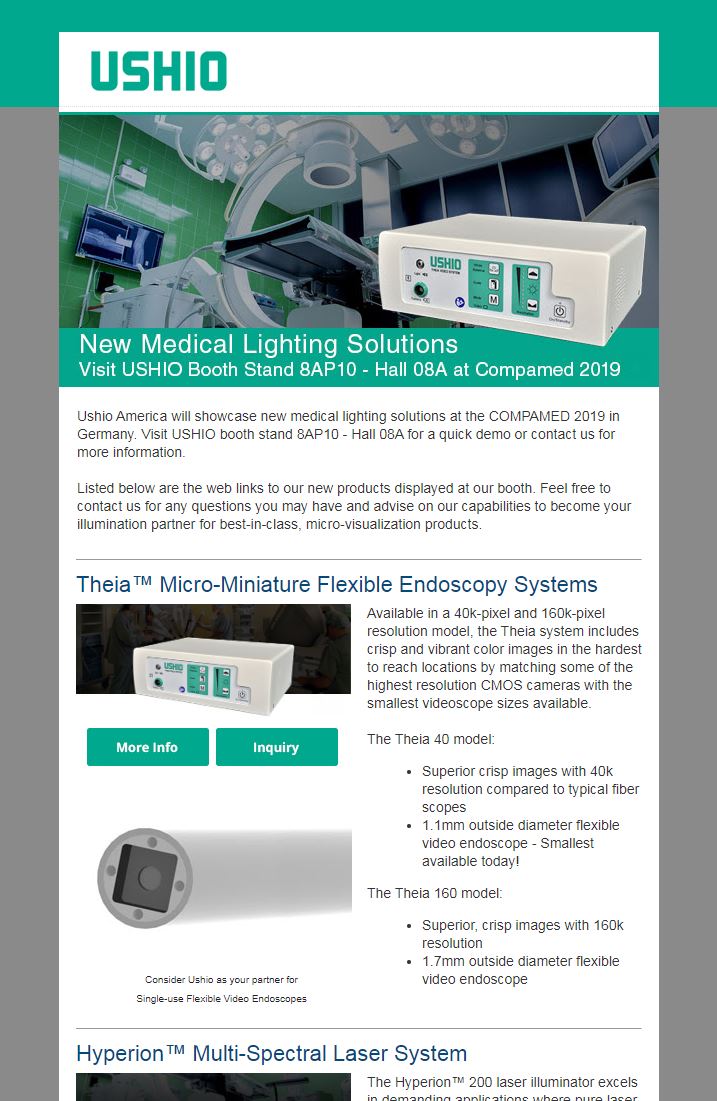 ---

Email blast design for Zylight USA
I handled and designed Zylight's Holiday Promotion campaign from beginning to completion. i.e. flyer, price sheet, email blast, webpage, and social media promo.
---

Catalog design revamped for Ushio's Architectural Lighting and Entertainment divisions
The catalog design was simplified and reformatted for ease of use and navigation.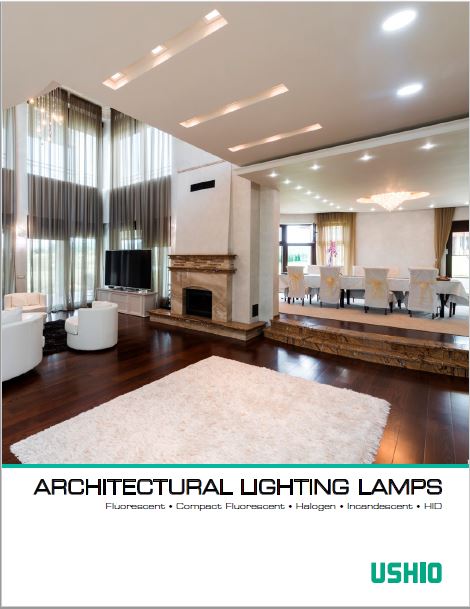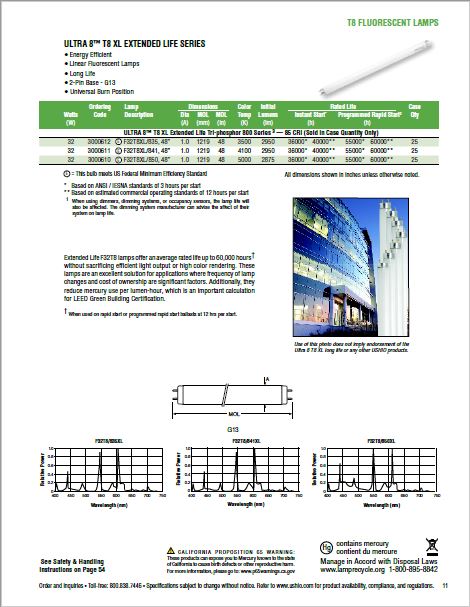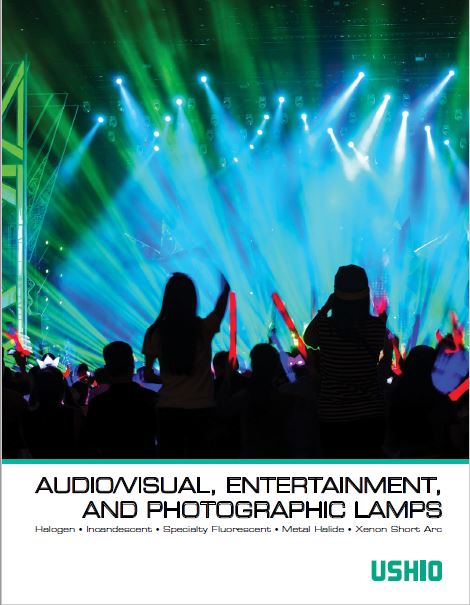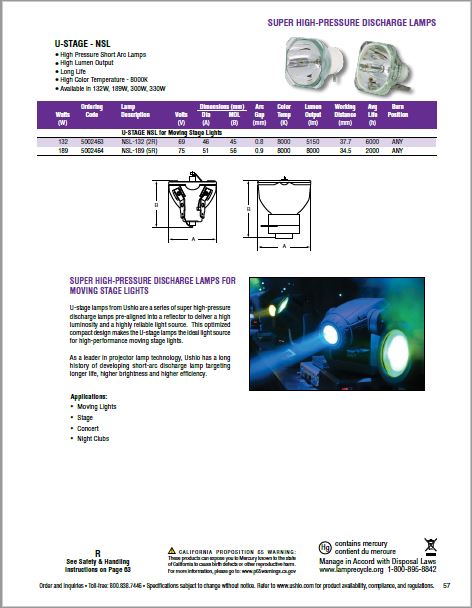 ---

Banner Display for a medical tradeshow event
I designed, printed, and installed the signage onto these retractable banners to display at a medical tradeshow for Ushio.

---
Craft design for weddings and parties
Here are some designs I did from scratch out of tissue papers, ribbons, craft papers, spray paints and tulle for a friend's party and my wedding.

Want to learn how to make a tissue paper flower bouquet the this one? Watch this video on Youtube.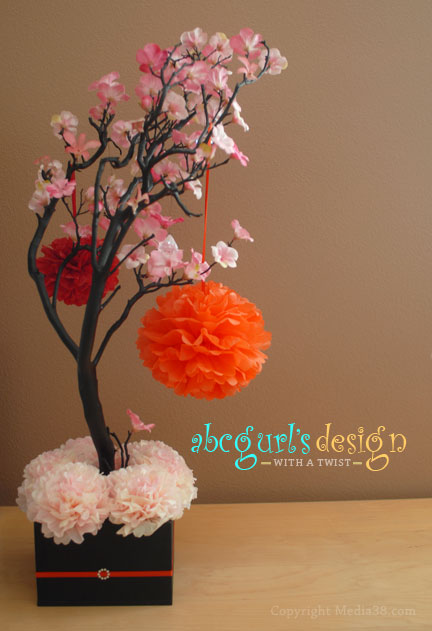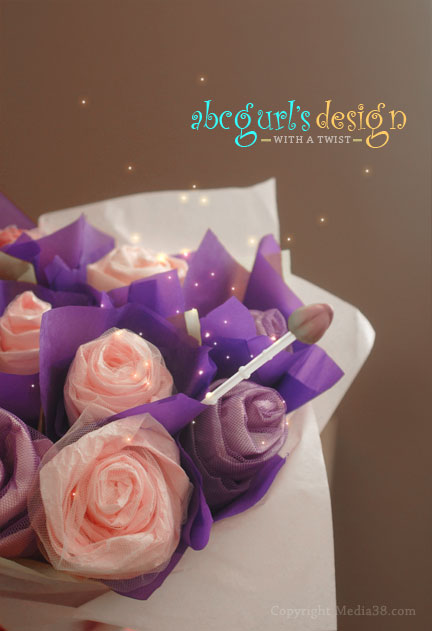 ---
Birthday Decor - Candy Bar Theme
I had a great time designing a pink and blue candy buffet theme for a friend's baby's first birthday party. It took about a week to put all these together from doing the floral and diaper cake design, to printing the tags and cards, and prepping the candy jars.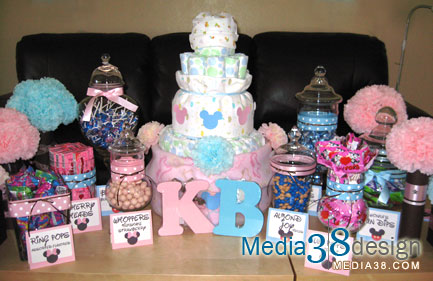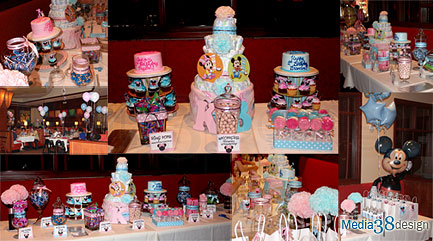 ---
Cranes for KIDS project
Participating in the Cranes for KIDS project by making 300 origami cranes for OshKosh to donate clothes to every Japanese child affected by the Japanese 3/11 earthquake and tsunami. Visit Cranes for KIDS project for more info.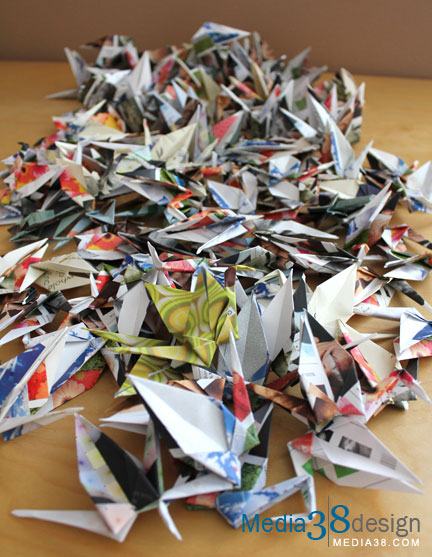 ---
My Wedding Project
Designed and made most of the things for my wedding! I had such a great, stressful time doing it. I would love to do it all over again, maybe after a year or so... too much work.
Handcrafted Wedding Invitations - 68 invitations
36 Reception and Ceremony centerpieces
- Handcrafted wooden bases with Manzanita tree branch w/LED lighting, orchids, pompoms, tissue florals and crystals
350+ pink/ivory tissue flowers
50+ pompoms in various sizes (with helpers)
11-tier cake box favors - 250 boxes
(Design, print, cut, trim, fold, stuff, tape all cake boxes)
Designed custom banner for photo booth photos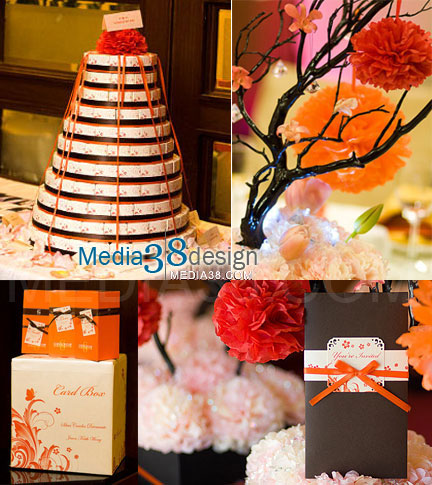 ---
Diaper Cakes for recent baby showers
These diaper cakes consist of diapers, baby blanket, baby lotion, teethers, baby wipes, bodysuits and other lil' goodies for my friends' baby showers.
View a list of available diaper cakes.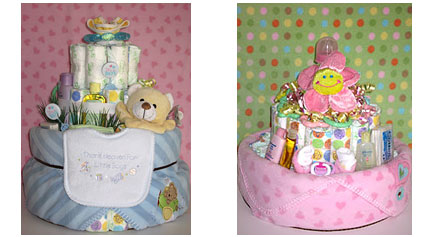 ---
Website: Dennis Hill Photography
Designed, created and setup website to showcase photographer's portfolio.


---
Wedding Invitation for Julie + Jason
80 hand-made and custom designed wedding invitations + name cards.
Color scheme/theme: Orange and Brown/Simple and Elegant

---
Corporate Binder
Design D-ring binder to showcase its product line.